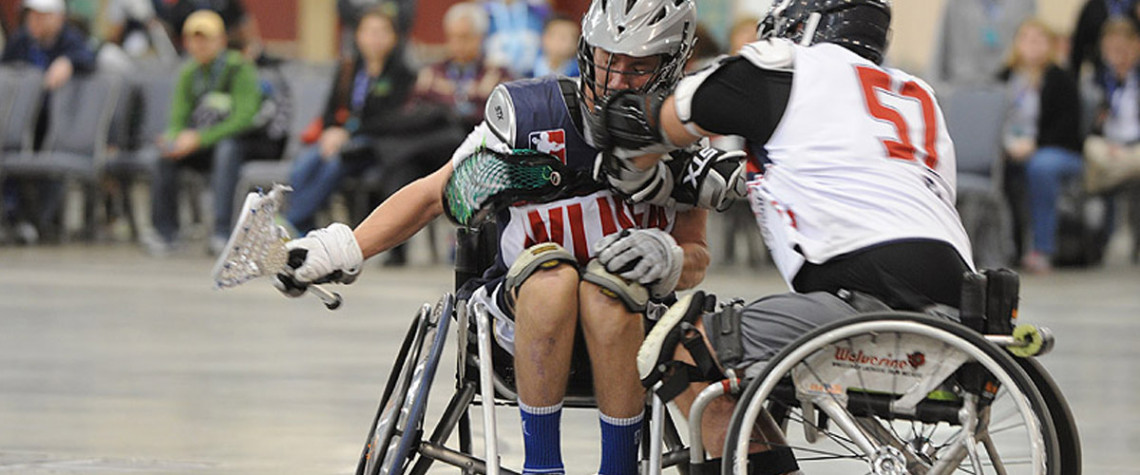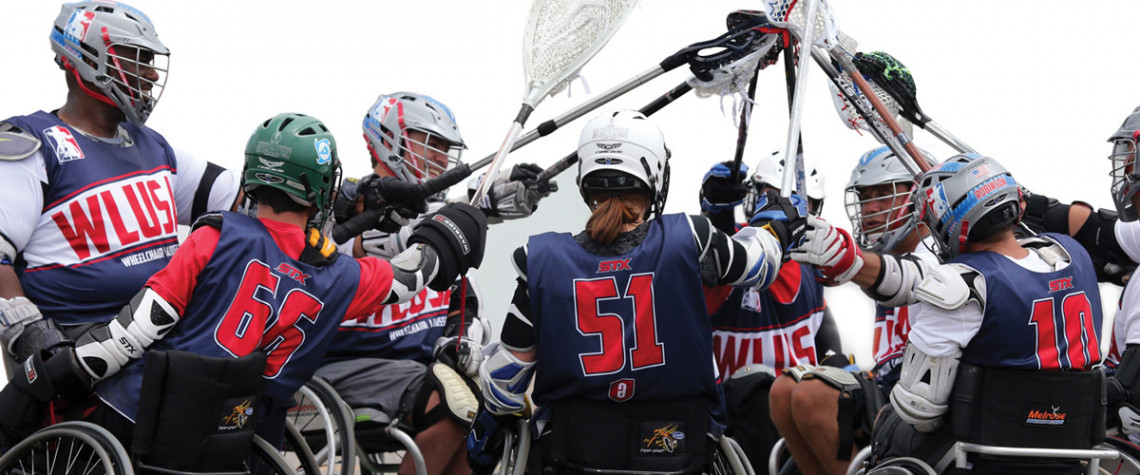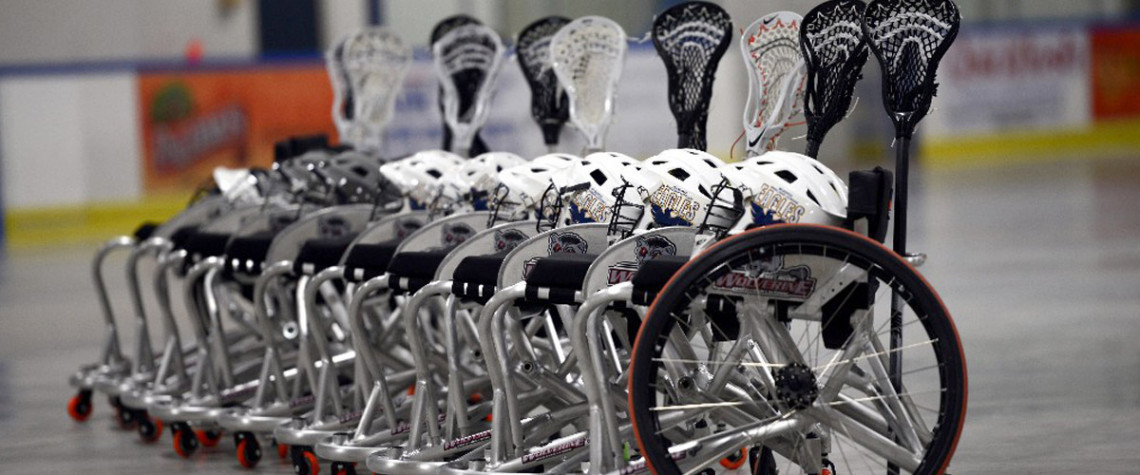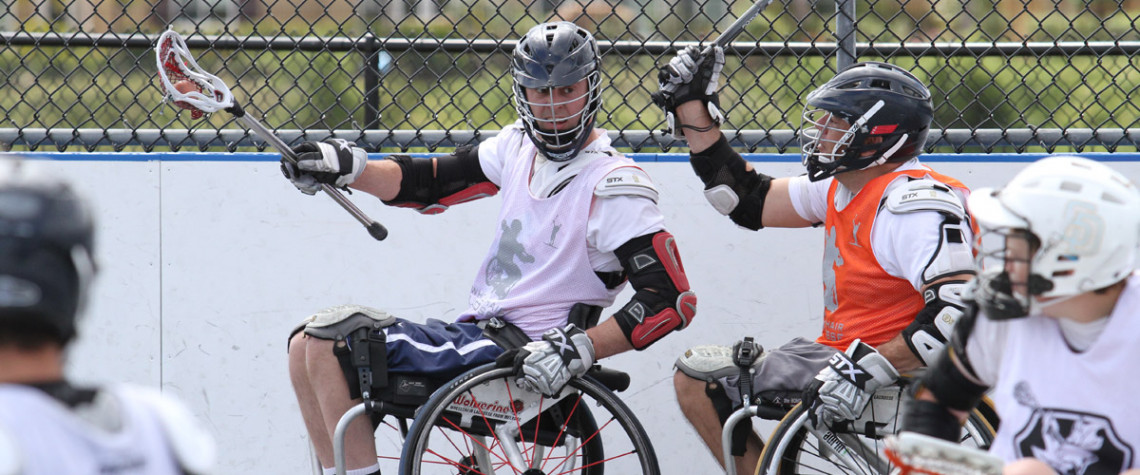 Lacrosse Wheelchair
Melrose Wolverine
The Melrose Wolverine is our custom built Lacrosse Sports Chair and these are fabricated after careful consultation with the athlete. They all comply with International rules of the WLAX.
All our Lacrosse Sports Chairs are built by highly experienced fabricators who are working for a company that has over 17 years involvement in building sports chairs. As a small customer focused company we encourage you to talk directly with the fabricator of your new sports chair to ensure you get the product you desire, this is a service we are committed to offering you.
We use the highest quality materials and components to build our sports chairs, many of the components are built in-house by our team of qualified engineers using the latest CNC technology.
Some of our design features include:
- wings mounted to the front that sit flush to the rear wheels are designed to fend off opposing sports chairs,
- fixed camber between 10º to 20º to increase on-court maneuverability and assist wheelchair stability, and
- rear anti tips to allow most of the weight to be centralized over the camber bar to increase your on-court maneuverability.
Lacrosse chairs with various wing alternatives can be built, if you are a particularly aggressive player for example we would strengthen the wings and attachment points.
Become an 'X-Man' in your new Melrose Wolverine.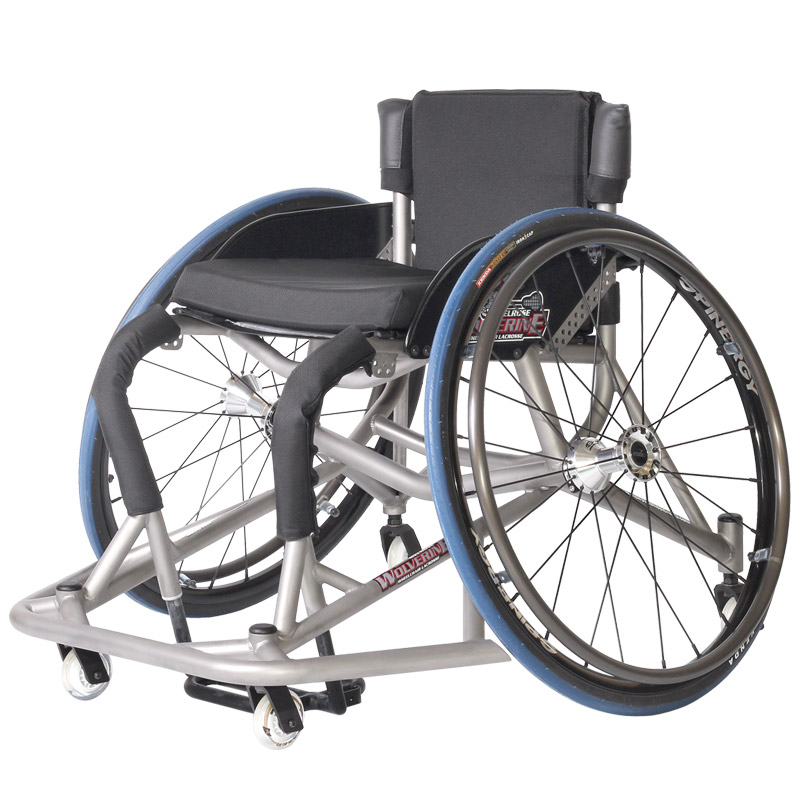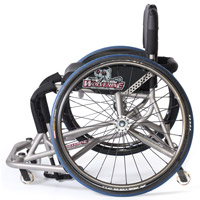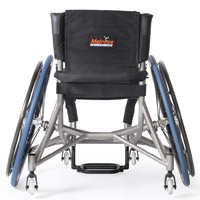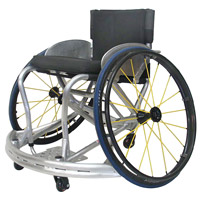 STANDARD SPECIFICATIONS
Aluminium frame
Complete custom fit-built to individual specifications for size, rake and camber
Fixed camber bars from 10° - 20°
Adjustable back height
Adjustable footplate height
Quick release, high performance 24" wheels
Rollerblade castors
Seat and back upholstery
Fabric skirt guards and foot strap
Powdercoat finish
Five year warranty
OPTIONS AND ACCESSORIES
Titanium frame
Adjustable tension seat back
Alloy seat base
Alloy skirt guards
Waist strap
Back bar cover
Tapered seat
Quick release, high performance 25", 26" and 700c wheels
Tyres, smooth or tread, high pressure
Rubber coated pushrims
Spoke guards
ABS on footplate
Custom powder coat



Wolverine Options
The Melrose Wolverine Sports Chairs come with a large range of custom fittings and accessories. Choose from the selection below and tick the box/s on the wheelchair script form.
SPOKE GUARDS
BUMPER BAR
SINGLE ARM DRIVE
GLOVES
STRAPS AND BINDINGS
UPHOLSTERY