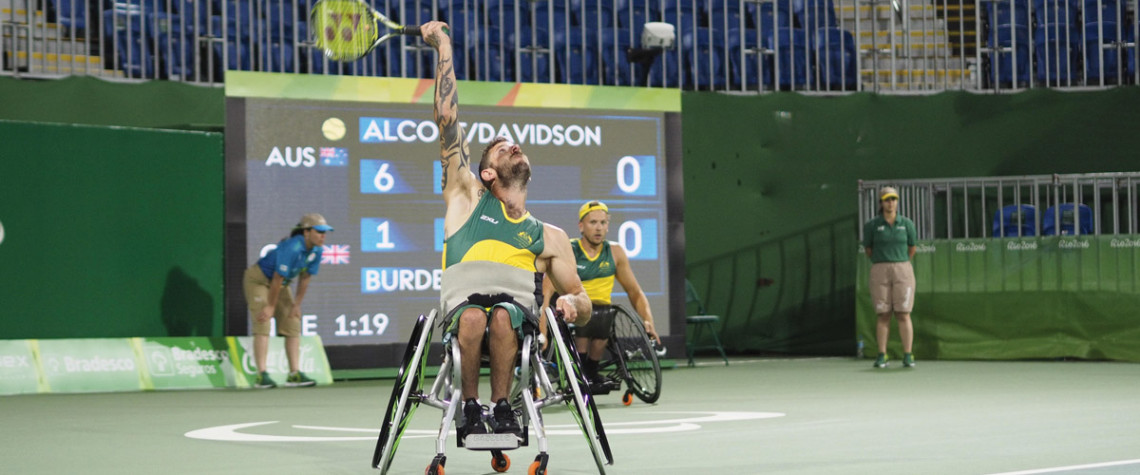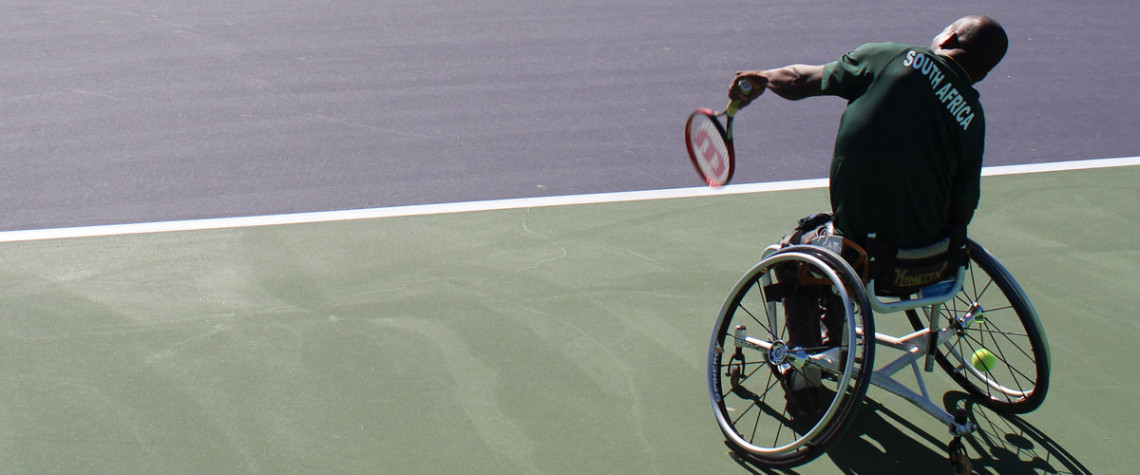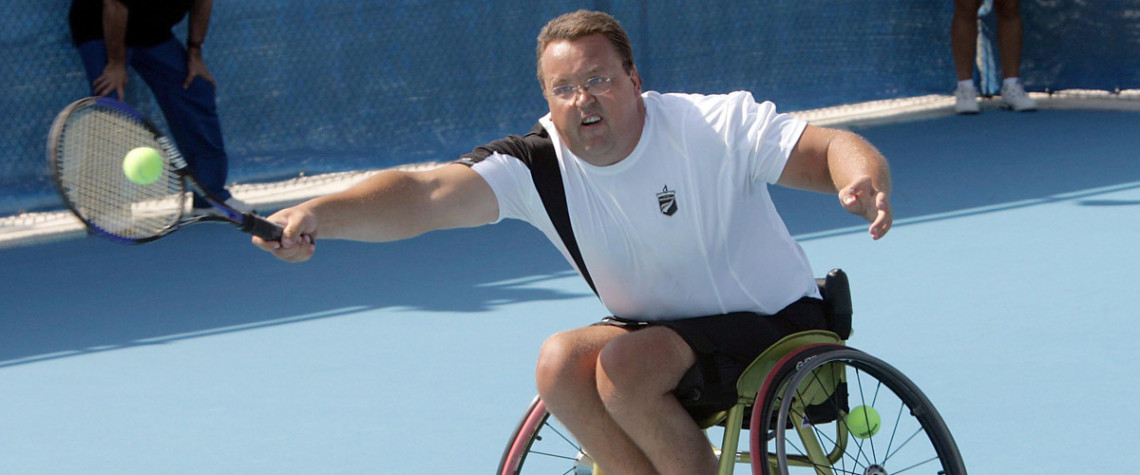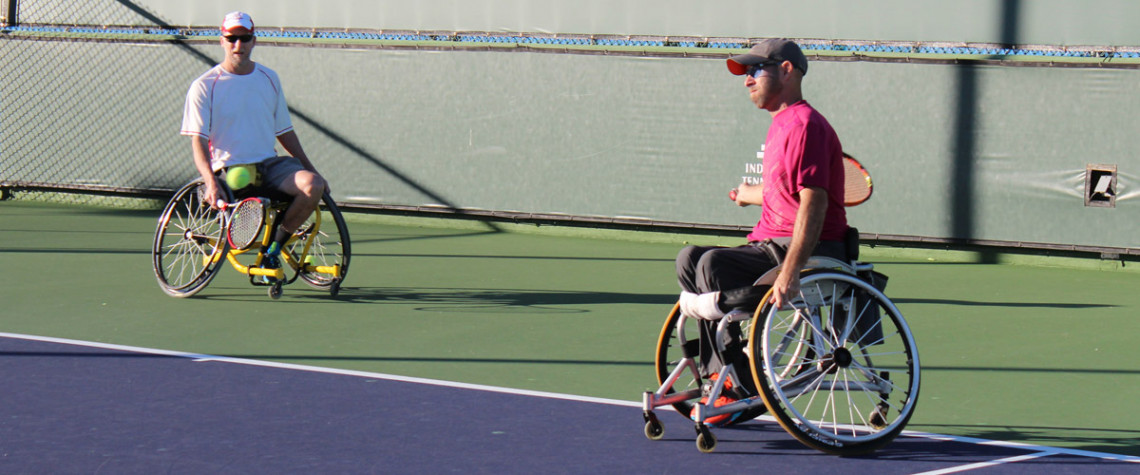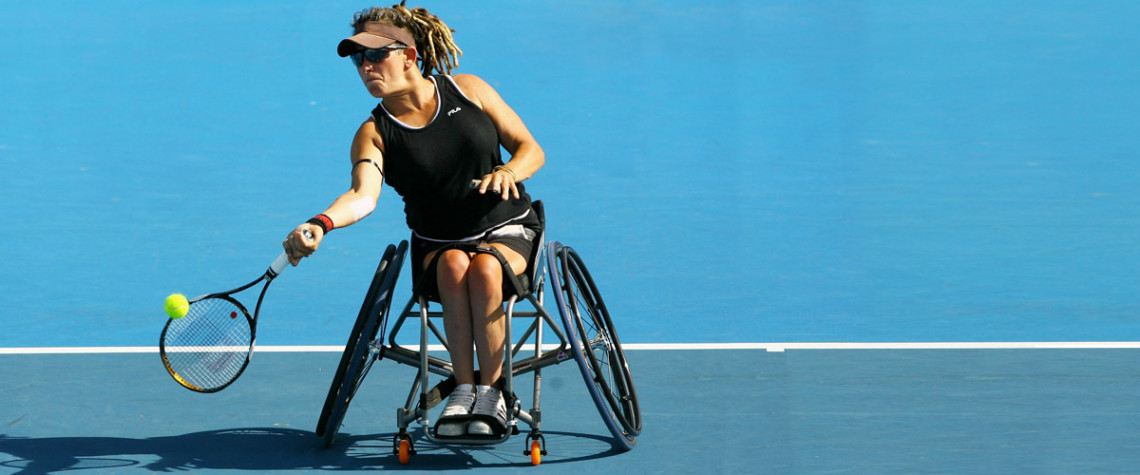 Tennis Wheelchair
Melrose Gazelle
The Melrose ultra lightweight three and four wheel Tennis Sports Chairs offer plenty of camber to give you the edge in your tennis game. We also place your balance point directly over the camber bar to further increase your on court manoeuvibilty helping you to change direction and get to the ball faster.
The snug fitting free wheeling sports chairs respond to upper torso movement to make the smaller changes in position required for smooth tennis strokes. The fit and restraint to the seat allows the chair to become an extension of your body.
Because we are a custom manufacturer your Melrose Sports Chair will fit perfectly, however any adaptations you request to help you with your game will be added. We want you to be completely comfortable in your new Melrose Tennis Sports Chair.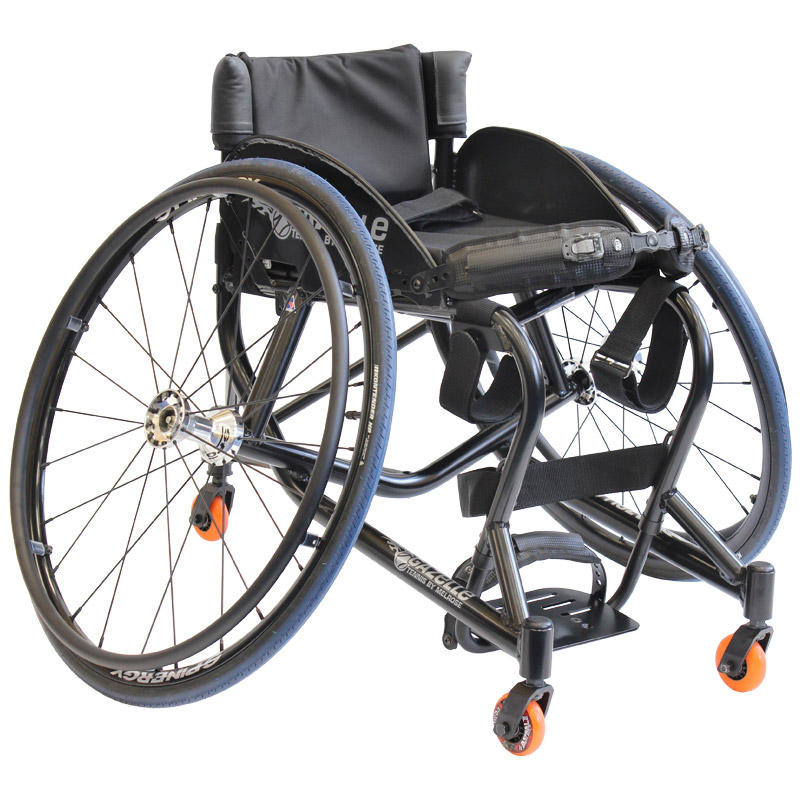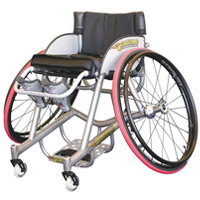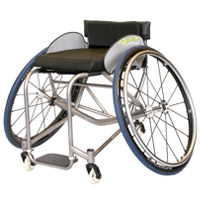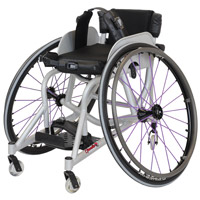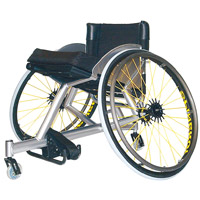 STANDARD SPECIFICATIONS
Lightweight, extra compact, 3 or 4 wheel models
Complete custom fit-built to individual specifications for size, rake and camber
Fixed camber bars from 10°-17°
Adjustable back height, footplate length and wheel width
Quick release, 24" radial spoked wheels on high performance alloy rims
Rollerblade castors
Adjustable tension seat and back upholstery, skirt guards and foot strap
Grab handles, powdercoat finish
Five year warranty
OPTIONS AND ACCESSORIES
Upholstery with adjustable back, cushion, rigid skirt guards, waist strap and back bar cover
Wheels 25", 26" high performance, rubber coated pushrims
Tyres, we stock a large range of smooth high pressure tyres
Spoke guards, ABS on footplate
Anti tips
Custom powder coat



Gazelle Options
The Melrose Gazelle Sports Chairs come with a large range of custom fittings and accessories. Choose from the selection below and tick the box/s on the wheelchair script form.
GLOVES
STRAPS AND BINDINGS
UPHOLSTERY