Melrose Staff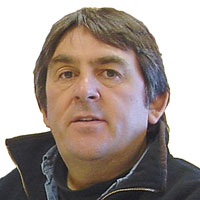 PHILIP MELROSE
Director
Phil had an offshore powerboat racing accident in January 1991 which left him with a complete T9 lesion. Once home he threw himself into swimming, tennis and basketball as it was an opportunity for him to stay active and associate with other wheelchair users.
After a number of frustration's with his own chair he decided to build one for himself out of Titanium. This was so successful he gradually had more built as he sold them to friends and acquaintances.
The small part time garage interest has grown since 1992 to a business that designs and fabricates custom sport and day chairs, and sells imported chairs and mobility products. Two additional businesses import mobility scooters (Shoprider) and offroad buggies (Melrose Motorsport). Phil now employs over 40 staff in two purpose built factories in New Zealand and USA.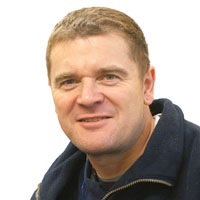 MIKE TURNER
Sales - Sports Wheelchairs
Mike was fabricating yachts and working on specialist projects when he joined Phil to build lightweight chairs after work. They had previously met through Motor Racing some years before, and he was keen to get into his own business. Mike is a trained Welder/Fabricator and specialises in tig welding. He is very precise and was very much hands on when previously running the fabrication workshop.
Mikes special area of interest is Wheelchair Rugby and he has travelled widely to tournaments. Mike has served as the workshop technician for the Wheelchair Rugby at the Paralympics in Sydney as well as other major tournaments around the world. More recently he has worked with various Wheelchair Rugby teams including New Zealand, Australia, Japan and France as mechanic.
Mike is a keen football player and very keen on motorcycles.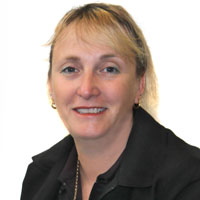 CLAIRE TURNER
Administration
Claire is the administrator for one of the Melrose companies "Shoprider NZ". When our last 2 Melrose USA office workers retired she stepped in and took over the day to day tasks of Melrose USA as well as the ordering and supplying of goods for our web site sales.
Claire is Mike Turners wife and both of them travel extensively to wheelchair Basketball, Tennis and Rugby tournaments, where they represent the company and take orders for our custom built sports wheelchairs.